Leather is more than just a beautiful material—it's extremely durable and resilient, which makes it great for shoes, apparel, accessories and more. If you have leather goods that need rejuvenation to restore their integrity or are looking for boots for sale in Traverse City, MI, Leathers by David welcomes you. As the local leather repair experts, we're prepared to offer genuine leather products and services that ensure you're getting the best results from this material.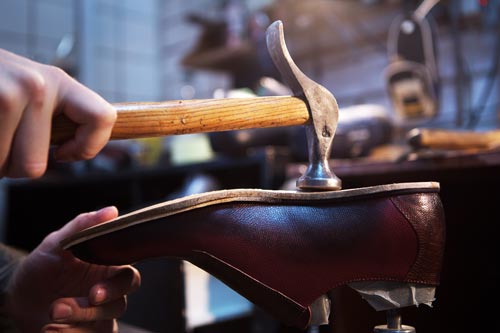 Boot and Shoe Repair
Leather boots and shoes can sustain a tremendous amount of wear and tear before they start to fall apart. When they do, you can breathe new life into them with the help of our repair professionals. We can complete a full range of shoe repair in Traverse City, Traverse County, Yuba, Garfield Township, and Williamsburg, MI, bringing your work shoes, riding boots and general shoes back up to scratch. Our abilities include:
Boot repair
Heel repair
Shoe repair
Sole repair
General Leather Repair
Do you have a leather purse that's showing its wear? A vest or jacket that's cracking and flaking due to age or neglect? We're able to offer you expert leather repair in Traverse City, MI on a variety of goods. Our goal is to restore the integrity of the original leather and, in turn, the beauty of the piece. Regardless of condition, bring us your item and we'll consult with you about whatever care is needed to restore it, be it purse repair or otherwise.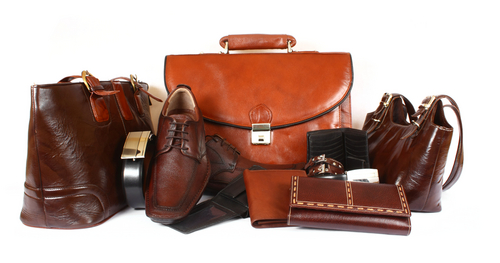 Our Leather Products
We carry a great selection of high-caliber, genuine leather products for men and women alike, including leather purses, boots for sale, and various clothing items. Some of the items you'll find in our store include:
Boots and shoes: We carry the largest local selection of Red Wing and Irish Setter leather work shoes, as well as a great selection of shoes—all in a variety of colors and styles.
Leather motorcycle gear: Our leather motorcycle gear includes items from popular brands like First and Daniel Smart, with options for all kinds of riders.
Leather purses, wallets and gloves: Looking to pick up a great leather accessory to suits your style? Find great options from brands like Osgoode Marley in our store.
If you're looking for quality leather products or someone to restore the durability and beauty to your leather goods, visit Leathers by David. If you need purse repair, looking at leather boots for sale, or want something else entirely, contact us today at 231-941-7022, and we'll help you get the most out of your leather products.